Estate Visuals established to help estate agents, managers and landlords to:

Stand out from the crowd.

Sell properties quicker.

Rent properties for a higher price.
It was founded by Donatas Viskontas to help with the over-saturated property market problem that is full of average properties that no one is interested in! The solution is to make sure your Property stands out from the competitors, and professional property photos can achieve it. Great visuals grab the attention of the customer and create an interest in the listing.
Important stats about property photography:
Real estate agents who use service of professional photographers earn two times more than those who don't. (

Source

)

Homes with high-quality photography sell 32 % faster. (Source)
Airbnb listings with professional photos tend to earn 40% more, get booked 24% more often, and can charge a 26% higher nightly price. (Source)
We want to see you succeed! Stop struggling with clients! Stop losing the money and time on mediocre photos. You do not have to do everything yourself, let us help you with property marketing content that You could focus on what you do the best.
Our Mission
Offer high-quality visual property marketing solutions that can lead to a tripling
of sales and up to 24% more bookings.

You can rely on us for quick service delivery. Flowing a shoot all files will be delivered within 24 hours. We will make sure all images are safely stored and easy to download.

It is vital to stand out in a busy marketplace. Our detailed and technical work helps capture clients' imaginations with great imagery and marketing material, helping you grow sales figures.

We all know happy clients lead to referrals. Our photography, marketing materials and floor plans will help you make the best impression with your clients, ensuring quick sales and word of mouth references to grow your business.

These days you need more than just great photography. That's why we are here to keep you ahead of the competition. We are constantly diversifying our services to offer our clients more.

We pride ourselves on excellent customer service, providing support at every stage to you and your clients. Just as you work out of hours, so do we! You can always count on us for a quick response.

All of our staff are full-time property professionals, dedicated to their work. We always maintain the highest standards so you can be confident your property is in good hands.
Our team is your team. When your mission is to be better, faster and smarter, you need the best people driving your vision forward. You need people who can create professional property marketing visuals that align with business goals, who can infuse their creativity into groundbreaking content. You need Estate Visuals. Get to know your team below.

Passion
We believe that people are at their best once they are doing things that they truly passionate about. We are doing things that we are passionate about every day and we love helping You to achieve the same.

Continuance Improvement
We believe that if you are not moving forward, you are moving backwards and that once you stop growing you are dying, thus we constantly invest in ourselves, improve our knowledge and skills.

Creativity
We are ambitious creators and constantly seek ways to share our value to the world through the power of creativity. We adore other creators and feel extremely fulfilled to be able to help them reveal their highest potential.

Fun
We think that life is too short to spend it without fun and laughter. We incorporate fun in every day of our and our client lives and you can find it in everything that we do. Having fun makes us and our clients happy and we love it!

Success
We always aim to achieve the best possible results in everything that we do, however, what makes us feel truly fulfilled is seeing our clients success. We consider ourselves most successful once we help other people achieve their success.

Excellence
We have started this business to help good professional agents, managers and landlords to become excellent in their businesses. High quality is extremely important for us, we aim to achieve excellence in everything that we do and we constantly share this value with our clients.

Freedom
We believe that everyone deserves to live a life full of time, financial and choice freedom. Our goal is to help agents, managers and landlords to achieve that freedom so they can unleash their full potential.

Happiness
We have found out that we feel happiest when we help others with the gifts that we have in this life. We believe that everyone deserves to be happy, thus, we always aim to help our clients to create the businesses that increase happiness in their lives.
We let our clients speak for themselves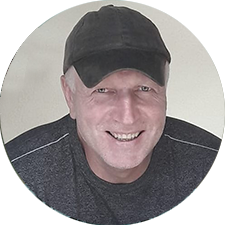 "Excellent and fast service! I was really happy with the results and the photographer himself was friendly and easy to work with. "
- Arunas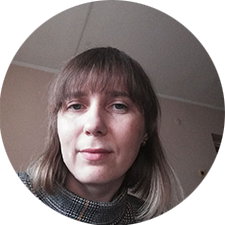 "Quick and easy to deal with"
"I'm happy with the photos and the price that I got from the Estate Visuals. I wanted good professional property photos for my Airbnb and they were quick and easy to deal with. The best money I have spent it. "
- Rasa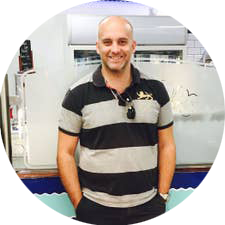 "Donatas is very professional and trustworthy. I have no hesitation in recommending him."
- Keith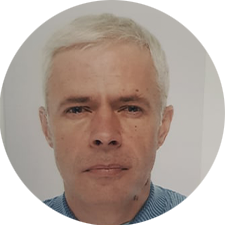 "Amazing Property Photographer!"
"Outstanding photographer! Photos were better than we could have imagined. It captured the essence of our property and a wonderful garden. The images are professional and beautiful!"
- Saulius