Not a lot of people can imagine themselves in an empty home and staring at the empty floor, ceiling and walls do not help buyers to visualize themselves living in there.
That is why Home staging is such a critical step in making clients fall in love with the house.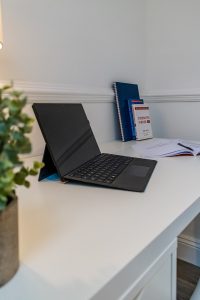 But for some reason, people think that property staging will not bring any benefit, so they don't tend to leave the house empty or even worse trashed. As a result, they miss out on valuable proposals because people have a hard time seeing the value, so they lose their interest or submit a low offer. When this changes, the results are outstanding. For example, Dan and Carrie's had bought a new home in London in a great location. But they couldn't let it out for 12 months straight. They lost over 15 thousand of rent and had to pay the bills from their pocket.
That happened because the property was empty; most people find it difficult to see their furniture fitting in the property. It happens because an empty room looks smaller than furnished.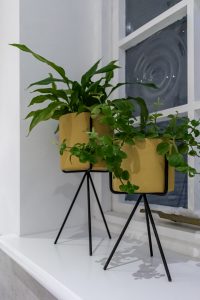 This property had a lot of potential, but it was necessary to stage it correctly and present the real value for customers. Finally, they called a property coach that helped to decorate the house and add some colours. Since then, they had no more problems with finding the tenants.
If you wonder what things you could do yourself to make sure that you get the most out of the visual presentation of your property, we have a list of tips that might help you. Also, if we have a free decluttering checklist that will help you to clean and prepare the property. Get it here.
5 Tips on how to stage property on a budget:
Clean the house (It's easier to clean an empty house than a furnished home as you can move more freely than when there are pieces of furniture around.)
Pick a colour scheme for the walls (A fresh coat of paint on the walls can instantly bring life to an empty, unlived home, without costing much. Choose paint colours wisely – it's safe to settle for simple neutrals like off-whites, creams, greys, and beiges.)
Get used furniture (Since you're on a budget, renting could be expensive, especially when you don't know how long you will need it. Instead, borrow some furniture from your family or friends.)
Add some props to the kitchen and bathrooms (The kitchen and bathrooms in an empty house are easy to stage since they don't require additional furniture. You only have to focus on setting the right tone by adding decorative touches. )
Maintain Curb Appeal (The exterior of the house and the surrounding lawn need to be up to par with the style of the rooms in the house. It's all about giving some signs that the property is well taken care of.)